Ready for cultural art-break?
Ukrainian Cultural experience
video master-class
traditional Ukrainian cuisine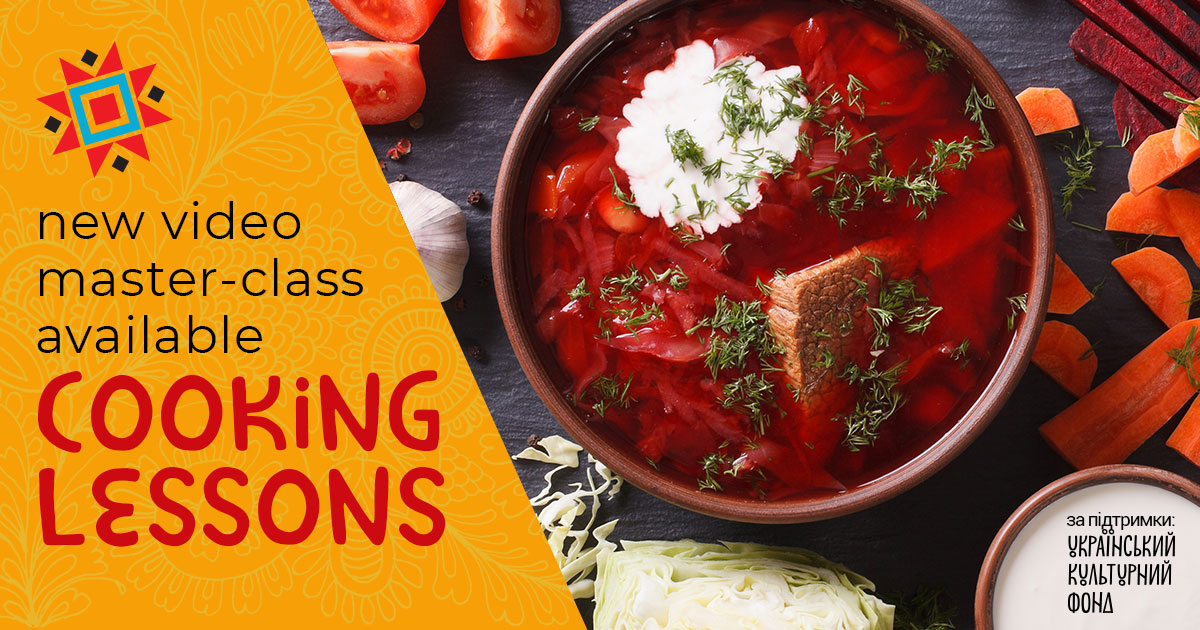 Ukrainian cuisine is very authentic and rich. Lot of European media highlighted Ukraine among best foodie travel destinations. And now you can cook most famous Ukrainian dishes at home. We prepared comprehensive lesson for you, which includes 5 dishes for your great Ukrainian dinner.
During this master-class you will
learn, how to cook most famous Ukrainian dishes:

borsch (beetroot soup)
vareniki (dumplings with cheese and potato)
knedlyki (similar to gnocchi)
banosh (special corn porridge with mushrooms)
Lvivsky syrnik (Lviv cheesecake) on dessert

enjoy cooking process

ready for fantastic dinner
Culinary master-class
5 famous Ukrainian dishes  
Your result after Master-class: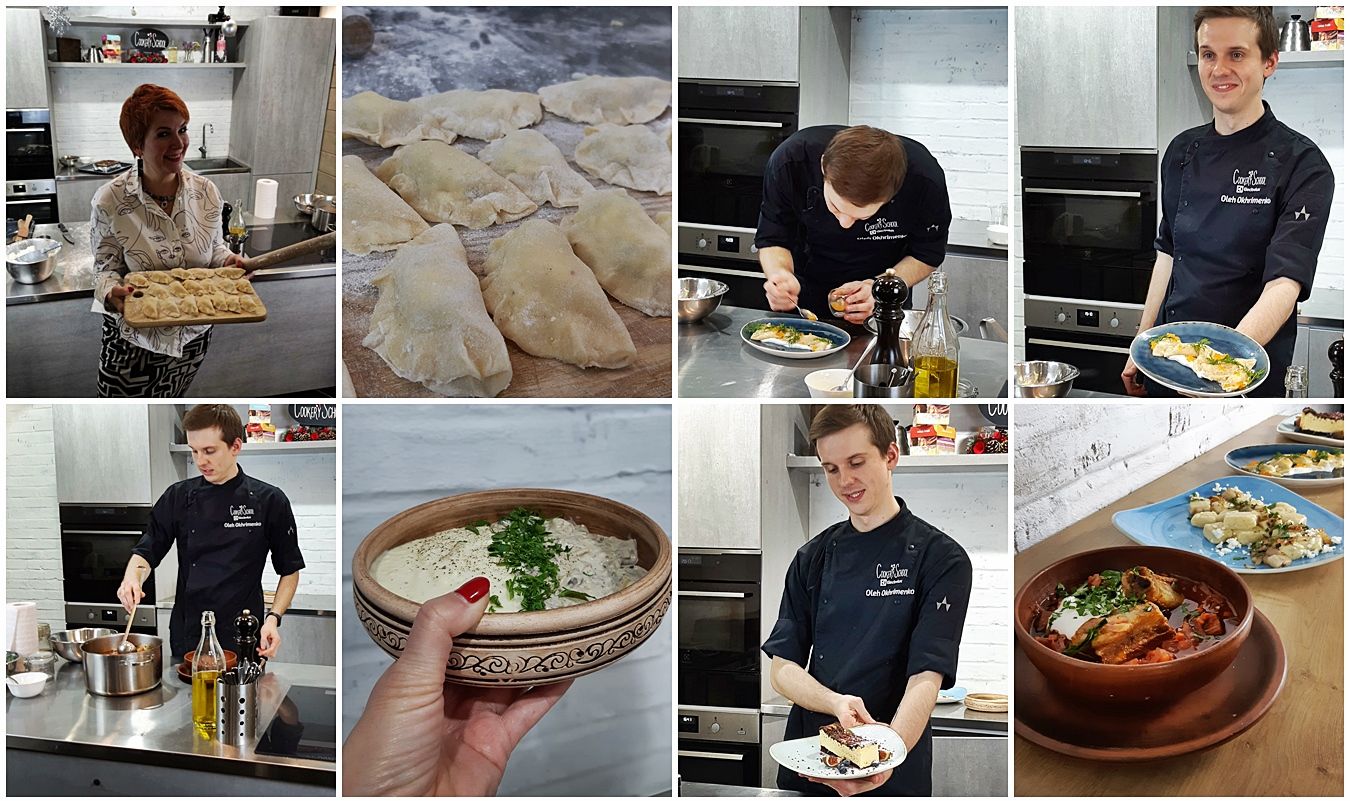 How it works:
order video master-class

after your payment page with master-class will open automatically

also you will receive an e-mail with video master-class (you need to arrange cooking ingredients by yourself)

you can use video MK as long as you want
Cooking master-class:
5 Ukrainian dishes
Video lesson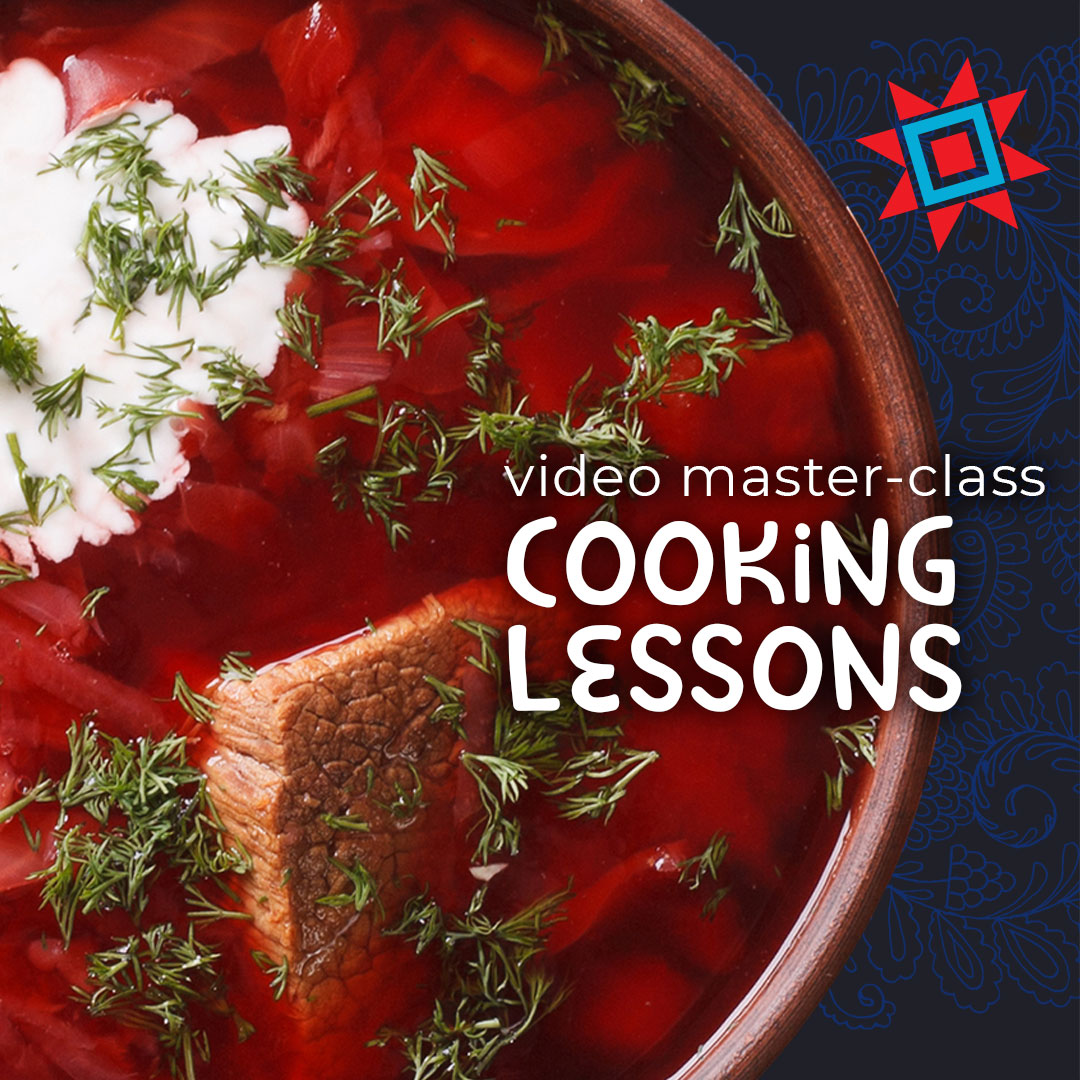 Includes:
— 1 hour video-lesson in English language
— recipes of 5 dishes (borsch, vareniki, knedlyki, banosh, Lvivskiy syrnik)
In this case, after pre-payment by credit card, you will receive video lesson by e-mail
You should use your own materials for performing tasks from video-lesson. This is not difficult and you can find necessary products at home and/or in shops nearby you.
This service is non-refundable after payment and receiving video-materials by e-mail.
Enjoy creative process with
Ukrainian Cultural Experience!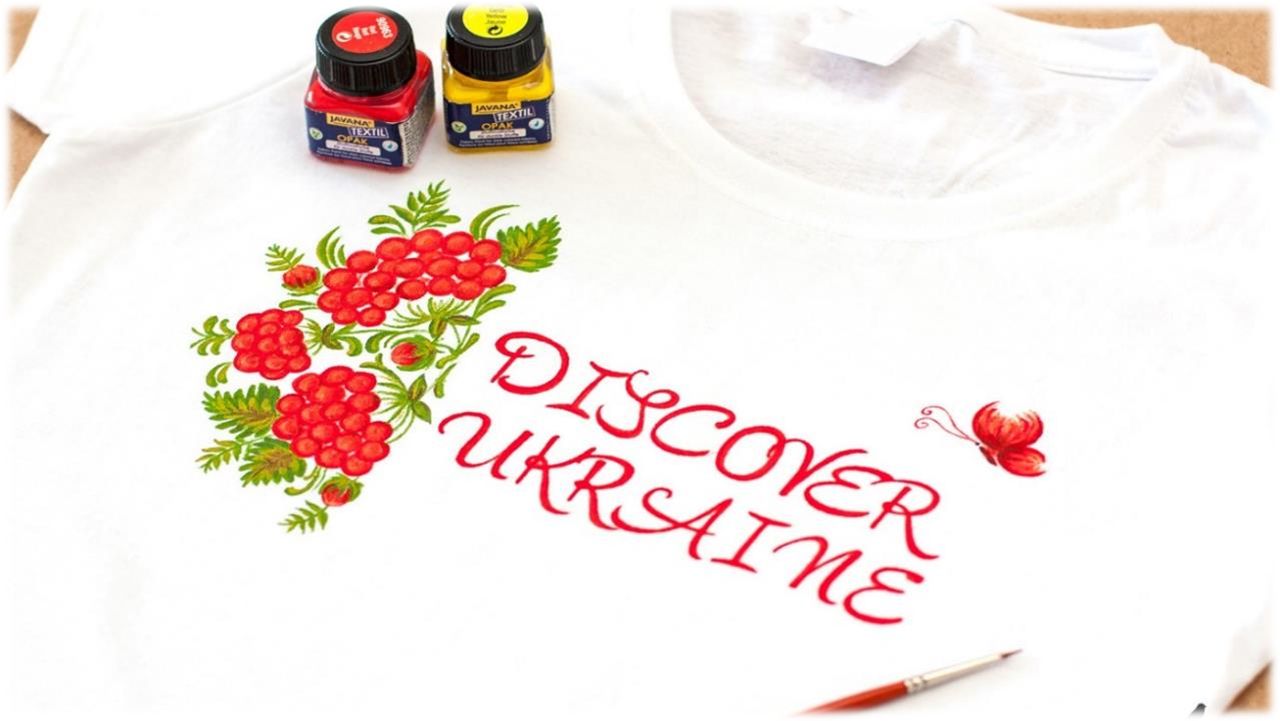 We appreciate your feedback about this product!